Initially, after getting the parts, I did a dry run. My ideal scenario was to run the Shimano ST-6871 as the only shifter for the Alfine Di2 setup. I couldn't find anyone online who had setup their bike like this and when I asked Starbike.com, they had never put together a system like this either. This led me to scouring through Shimano's dealer manuals. One of the manuals gives a compatibility chart between all of the di2 parts. According to the chart… It was supposed to work! So I preemptively bought the shifter as a single part (not pair) on Ebay.
The order of the connection:  ST-6871 –> Alfine display –> Di2 cable to Internal Junction –> Di2 cable to the battery –> Di2 cable to the external motor unit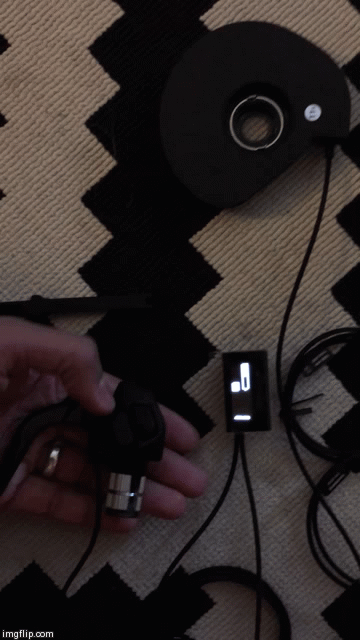 The first try… it WORKED!